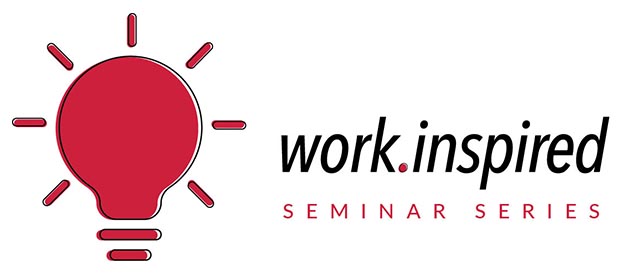 We are thrilled to invite you to our upcoming work.inspired Seminar Series, where we will explore key topics essential for organizations striving for success in today's competitive business environment. Mark your calendars for these insightful events Continental breakfast and refreshments will be provided, and there will be opportunities for networking and knowledge sharing. Secure your spot now by registering using the links below. Don't miss out on the chance to gain valuable insights, exchange ideas, and enhance your professional expertise.
Changes to Illinois Employment Law in 2024
Wednesday, October 11th, 2023   |  7:30 am – 9:00 am  |  Rockford City Market Bowtruss Room
Join us for an informative seminar on the significant changes to Illinois employment law that will come into effect in 2024. This seminar is designed to provide employers, managers, and human resources professionals with a comprehensive understanding of the new regulations and their implications for businesses operating in Illinois.
Illinois employment law is continually evolving, and staying updated on the latest changes is crucial for employers to ensure compliance and maintain a productive and equitable workplace environment. In this seminar, our expert panel of legal professionals and industry leaders will guide you through the key updates, highlighting the impact they will have on your organization.
Don't miss this opportunity to stay ahead of the curve and ensure your organization's compliance with the latest employment law changes in Illinois. Join us at this seminar and gain the knowledge and strategies you need to navigate the evolving legal landscape successfully.
Check back for information on our 2024 seminar series topics!
PAST SEMINARS
The Power of Employer Branding in Employee Retention
Wednesday, August 9th, 2023 
Join us for an insightful seminar that delves into the crucial topic of employer branding and its profound impact on employee retention. In today's competitive business landscape, attracting and retaining top talent has become a key priority for organizations seeking long-term success. A strong employer brand is no longer just a buzzword but a strategic necessity in building a loyal and engaged workforce.
This seminar will explore the significance of employer branding as a powerful tool for cultivating a positive and compelling image of an organization as an employer of choice. Through a series of engaging presentations, interactive discussions, and real-world case studies, participants will gain valuable insights into the tangible benefits of a robust employer brand and its direct correlation to employee retention.
Preparing for the Future: Unlocking the Power of Leadership Succession Planning
Wednesday, September 13th, 2023 
In today's rapidly evolving business landscape, the importance of leadership succession planning cannot be overstated. An organization's long-term success heavily relies on its ability to identify and develop effective leaders who can seamlessly take the reins when the time comes. This seminar is designed to highlight the critical role of succession planning in sustaining organizational growth and ensuring smooth transitions.
Attendees will gain valuable insights into the significance of succession planning as a strategic initiative. From family businesses to corporate enterprises, the necessity for a well-defined leadership pipeline applies to organizations of all sizes and sectors. This event will provide participants with the tools, knowledge, and best practices needed to cultivate a culture of succession planning that nurtures talent, maximizes potential, and safeguards the future of their organizations.